We are so Gratful to Second Baptist Church for allowing Cry of the Children, to host our 14th Annual Thanksgiving Meal 321 N Rogers St Bloomington, In 47404  Contact Mrs. Boddie 812-361-4059/cryofthechildren@gmail.com
Cry of the Children, Inc
Step Team  / Choir Registration 2019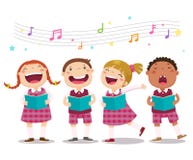 Come and sign up for Step and Choir at Second Baptist Church on 2nd and 4th Saturday 11-1 pm. Register $50.00 and $40.00 a month Payment  Call 812-361-4059 or Email cryofthechildren@gmail.com  Mrs. Boddie or contact Shakay Norris.
Children's Garden Indianapolis Indiana
A young man age 11 was homeless and start a garden in the community.  In the name of Cry of the Children, Inc. Coach Boddie and Mrs Boddie donate needed potting soil and Soapwork plant for him to make soap. They were so thankful.   May 20, 2017 Young man just won a trip to Washington DC 2019.
Annual Thanksgiving dinner
Flint Water Donation and Spring Mill We supplied water.
We are looking to supply 10-15 families with Christmas with the Support of
Ryan Reed……Now Coach Boddie and Mrs. Boddie supplied one of his Basketball players a Thanksgiving Meal. 2019
Mrs. Boddie is available with an agreement to help families with situations at school case conferences, parent teacher conference, or just a situation. 812-361-4059/cryofthechildren@gmail.com